Before knowing what are the best compounds in Mostakbal City that are perceived as golden investment opportunities for people and investors, it's necessary to understand that
Il Mostakbal City is publicly recognized as the leading city that has placed Egypt among the developing nations that are committed to constructing environmentally friendly and sustainable cities.
Il Mostakbal City went through progressive developmental phases through the contributions of multiple branded real estate and investment companies, who all are kindred spirits in business and futuristic approaches to building sustainable luxurious compounds and residences.
But the question that may hoover to your mind is "Why do I choose Mostkabal City as a residence or investment opportunity?
indeed, mentioning 1 reason that makes you invest right now in Mostakabl Compounds is impossible, because you have to acknowledge all the benefits and advantages the city possesses, which can be highlighted under 3 headings "Location", "Sustainability", and "Services".
Why Choose to Live in Mostakbal City Compounds?
Living in one of the luxurious compounds in Il Mostakbal City promises you a compelling lifestyle, in which all your needs are immediately and wisely fulfilled, guaranteeing that these demands and needs will be always fulfilled because of resources management.
Luxury and resource management in Mostakbal City Compounds can be noticed in the developers' collaboration in setting sustainability and comfort as a forerunner factor throughout the operational phases.
Before digging deep into what are the best compound that fits your distinct tastes and needs, it's better to have a wide overview of how every single detail, related to location, facilities, and infrastructure in the city, is decided to fill a gap, provide a solution, and offer luxury.
1- The Premium Location of Al Mostakbal City
The location of Mostakbal City is strategically situated on Suez Cairo Road, representing a focal point between the kilo 46 k to 51, East of Cairo.
The smart location of Mostakbal City boosts the Egyptian lifestyle through easy access to all their destinations, and yet, a distant point from all the crowd of the hustle and bustle of the city.
If you're planning to move to one of the best compounds in Mostakbal City, it's necessary to have an overview of the nearby areas and how much time it'd take to arrive at the desired point.
15 minutes from New Cairo Airport
20 minutes from Cairo International Airport
10 minutes from 5th settlement
45 minutes from Ain Sokhna
The Map of New Cairo shows how Mostakbal City possess a considerable land share in the area, as it's rolling over 11,000 Sqm, comprising a total number of 5 distinguished phases.
Choosing to live in one of the luxurious compounds in Mostakbal City is considered a smart decision due to its premium location and the fact that the city is developed and equipped to host families.
2- A Green City Promote Sustainability
Stemming From the importance of sustainability and its impact on creating ever-evolving communities for the coming generations; a balanced lifestyle in which residents experience new realms of themselves and still never feel scared of wasting resources, as it's already saved by waste management systems.
Renewable Energy: It can be seen in depending on solar panels or wind turbines to run a certain amount of the compounds' electricity.
Water conservation: designing systems that promote water conservation has been repeatedly seen in Al Mostakbal City Compounds, such as low-flow toilets and showerheads, rainwater harvesting systems, etc.
Recycling: it's positioned as one of the top solutions to prevent the pollution of waste, by producing new products from already used materials.
Indoor air quality: guaranteeing fresh and smooth air lead to less dependence on air conditioning systems, and this can be done through Ventilation Systems, or dedicating a large portion of the compound to create natural landscapes that aim to promote people's psychology and promote air quality.
Maintenance efficiency using durable materials minimises the possibility to require maintenance.
Taking luxury to more a meaningful and practical level is what all the developing companies need to consider nowadays, and that's what Mostakbal City has become today.
3- Services & Facilities
The first feature that families and individuals look for when it comes to moving to a new city is the percentage of the city's services capacity to fulfil their needs. In other words, the more the city possesses facilities and entertainment places, the more likely people start to move.
A fully-fledged city that is considered home for residential development, commercial projects, an education centre, and, definitely, a plot for amusement. Each Category is spread all over the city with a perfect calculation that guarantees residents smart access to all areas.
Residential Areas in Mostakbal City represent around 54.1%
Commercial malls and spaces represent around 22.7%
23.2 % of the future city's total space is occupied by eye-pleasing natural views.
Mostakabl City's five phases are running through a commercial spine that boosts your lifestyle to get the best out of a vibrant residence. These Services include:
Schools, Universities, Nurseries.
Sporting Club.
Shopping Retails and International Brands
Gas Stations
Entertainment spots
Banks & ATMs
Medical Clinics, pharmacies, clinics
Restaurants & Cafes
to sum up, How the city is masterfully planned to provide residents with the highest levels of integration and a well-planned future through a wide group of international schools and governmental and specialised faculties is one of the main reasons to make you seek a promising future for your family in one of the top compounds in Mostakbal City.
Top Compounds in Mostakbal City
Mostakbal City Compounds are considered the best investment opportunities all over Egypt, in terms of location, design, ROI, and prices. The credit goes to the number of prominent developers who contribute to the city's urban development.
The value given to homeowners in Mostakbal City's best Compounds is how they feel spiritually connected to nature, through lush verdant areas.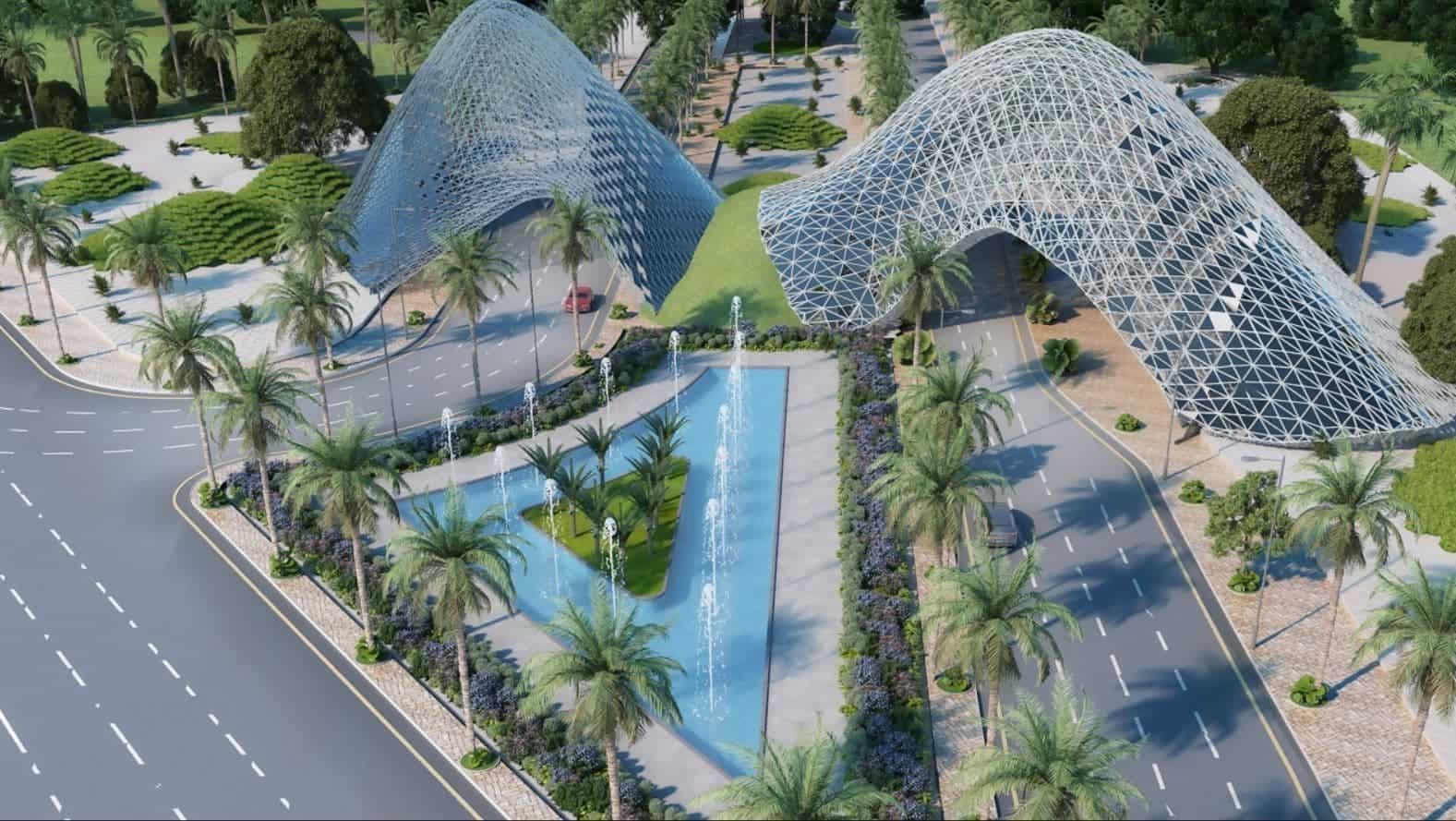 Bloomfields – An Evergreen Society
Tatweer Misr succeeded at positioning itself as one of the top supportive real estate companies for green communities in Egypt after launching its super mega project Bloomfields.
The concept of building Bloomfields depends on creating an eco-friendly community that boosts the way people interpret happiness by exceeding their expectations for luxurious urban developments.
The project offers a wide spectrum of facilities and amenities for an uninterrupted cycle. As in Bloomfeilds, you have easy access to all of the following services:
Commercial area
Kids' area
Swimming pools
Parking lots
Clubhouse
Clinics and pharmacies
Jacuzzi
Apartments in Bloomfield
Tatweer Misr gives you the opportunity to pick your favourite type of unit, with a selection of different spaces. The available units are villas- apartments- and townhouses.
The Space of a 1-bedroom apartment is 75 Sqm.
The average space of two-bedroom apartments is 153 Sqm.
333 Sqm is the largest available space for duplexes.
Find Your Perfect Home Now IN Mostakabl City's Best Compounds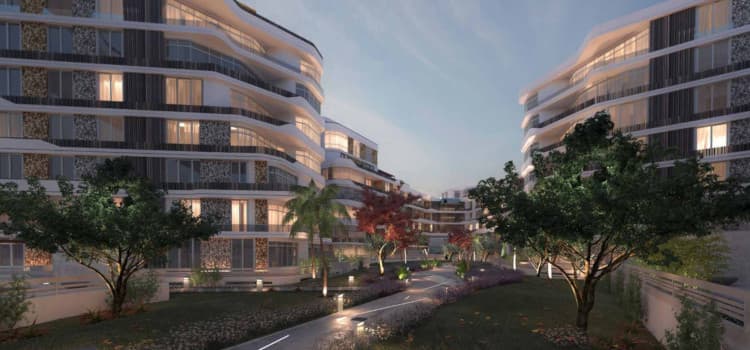 Haptown Mostakbal City
Over a huge land space of 243 Feddan, Hassan Allam launched one of the best compounds in Mostakbal City "Haptown Mostakbal".
If you're looking for a luxurious residential community that is only 10 minutes away from Hyde Park and provides you with a prestigious lifestyle, Haptown Mostakbal City will be your first choice.
To get a visual experience of how luxury is provided in the Compound, you need to get a glimpse of the available services.
Sports Club
Commercial Plaza
Administrative Office
The project's
Security
Garden
Apartments in Haptown Mostakbal & Payment Process
Hassan Allam offers you a bundle of luxurious apartments & villas in different spaces, pick yours now:
The minimum space you can get in the project is 115 Sqm, with a small down payment of 5%.
Green Square| Al Sabbour Compound in Mostakabl
Green Square Compound comes in the 3rd position in the list of the best compounds in Mostakbal City, developed by Al Ahly Sabbour.
The project simulates the European Lifestyle in terms of luxury, sophistication, and fulfilment. With a second-to-none design, dominated by lush greenery areas, that is meant to impress your eyes and satisfy your soul.
The company selected the most vital areas, across 80 Feddan, to situate multi-faceted areas, serving the residential spaces. Check the available services:
Commercial Mall
Spa
Sporting Club
Kids' area
Parking lots
Restaurants & cafes
Apartments in Green Square & How to Pay
Al Ahly Sabbour meets your desires by offering different types of apartments & villas:
The average space of a 3-bedroom apartment is 156 m2.
The average space of a penthouse in Green Square Sabbour is 240 m2.
Note that all you need is to pay a 5% down payment to book your place in one of the best Al Ahly Sabbour Compounds.
Il Bosco Mostakbal City
Misr Italia introduced a new level of eco-friendly system that considers nature as a necessary terrain in the project's construction.
As, the company fills the gap between awe-inspiring nature, using modern architectural techniques, and integration.
Surprisingly, greenery elements won't be captured as a background from your balcony, but also as a main component of the building.
To zoom in on the benefits of having an apartment in Il Bosco, you can check these provided services.
Swimming pools
International School
Health club
Restaurants and cafes
Sporting club
Security
jacuzzi
Apartments available in Il Bosco Mostakbal City
The space of 3-bedroom apartments in il Bosco is 140 Sqm.
The space of twin houses startS from 195 Sqm.
The space of standalone villas starts from 234 Sqm.
For Prices & More Details, Contact Our Consulting Team
The City of Odyssia
The breakthrough made in Mostakbal City by Sabbour Company has to be highlighted due to its innovative stamp. The City of Odyssia is rolling over a giant land space of 580 Feddan, taking residents into a new realm of luxury where the smallest detail speak for luxury.
Odyssia offers world-class amenities and services to add a luxury touch to your everyday.
5-star hotel
Bridge
Shopping centre "Trail Boulevard"
An International School
Nursery
Health Club
Security
Kids' area
Pick Your Favourite type of unit in Odyssia
Sabbour Company's realization of residents' different needs and requirements is the main reason behind the great unit selection provided in Odyssia, which includes twin houses, standalone villas, duplexes, and apartments.
133 Sqm is the starting space for apartments, while villas start from 226 Sqm.
The company facilitate payment by requiring only a 5% down payment and extending the instalment up to 10 years.