Step into a world where luxury and sustainability go hand in hand. Nile Boulevard the newly launched residential project, by NILE Company for real estate developments, is supposed to be more than just a place to settle in, it's a place where you can predict a better future.
Nile Boulevard Compound in New Cairo features the company's futuristic vision of a deluxe lifestyle, captured in the verdant lush greenery, energy-sufficient tools, and smart and well-utilized designs.
The Project is expected to be the residents' first choice for cost-effective residential units in Fifth Settlement, New Cairo; in which each unit is designed and curated to meet the most discerned residents' tastes and desires.
If you are looking for a precious and promising housing opportunity for your family, so you can grant they'd be grown in a well-cultured and well-developed community, Nile Boulevard is your perfect match. for apartment prices, don't hesitate to Contact us.
Still looking for a precious housing opportunity? Here you are. Contact our team immediately to get the best deal.
The Location of Nile Boulevard
Nile Boulevard is located in a strategic spot in New Cairo City, which is 1 minute from the Muhamed Naguib axis.
Choosing a residential community that is directly located on Suez Road means daily easy access to all the desired destinations. However, the compound's vital spot is surrounded by a variety of significant and commonly-visited places, discover them now:
Nile Boulevard Compound is 2 minutes from Rehab
11 minutes from Madinety
10 minutes from the international airport
1 minute from the family park
10 minutes from the American University in Cairo
16 minutes from the New Administrative City.
The land space of the Nile Boulevard Compound
Spanning around 29 Feddan, Nile Company set the first milestone for Nile Boulevard Compound, with a masterpiece design that blends the 2 worlds of serenity and modernity together in one poetic scene through the superiority of landscaped areas.
Nile Compound is distinguished with a French-inspired design, where every inch of land is carefully curated to create the perfect canvas for your French trip home."
Starting from the architecture modules, as if you stroll around in Paris, to how the breakthrough landscapes are spread everywhere capturing and pleasing your eyes.
In the latest declaration by the company, it spotted light on how the project's master plan is set in accordance with ⅗ plan, which allows residents to pick their needs from the nearest facility within 3 minutes.
Types of residential units on Nile Compound
Nile Boulevard Compound simulates a diverse community, where each residential home is precisely designed to fulfil your lifestyle.
The Company offers 3 main types of residential units, in different spaces and unique designs, including apartments, garden villas, and sky villas.
The Space of 2-bedroom apartments in Nile Compound (Module B) is 128 Sqm.
The Space of 3-bedroom apartments (Module A) is 159 Sqm.
The Space of 3-bedroom apartments (Module B) is 145 Sqm.
The Space of Garden-based villas starts from 318 Sqm.
However, it's necessary to highlight how the Nile Company for real estate pays much attention to the importance of picking the highest quality for residents, which would be clyster clear in the unit's finish.
Features & services in Nile Boulevard in the fifth settlement
Nile Development seeks to evolve a Green-supporting community, where every single detail is decided in alignment with sustainability development goals.
The developer was keen to contribute to green-supporting community creation, thus, it thrived to plan the major details in accordance with sustainability development goals.
For example, the compound's space is occupied with lush green space, more than the brick-and-mortar-buildings, to provide a healthy and pollution-free environment for the coming generations.
Here's a quick bulleted point so you can have a visionary description of the place you will live in:
Nile Boulevard in Fifth Settlement is embraced by Central Park, in which residents can delve into the beauty of nature, enjoy quality time, and please their eyes.
Promenade Tracks feature is added to provide residents with more safety while they saunter around.
A Commercial area that includes multiple groceries, supermarkets, and pharmacies, so residents can get all their needs without the need to step out of the compound.
Swimming pools in Nile Compound are provided in 2 module spaces, regarding the targeted age.
The project adds more sort of entertainment by including Bbq areas.
The project provides a Reading area where you can enjoy a high sort of tranquillity with your favourite book or story.
Nile Boulevard Fifth Settlement offers an outdoor Gym with modern equipment and well-experienced coaches
Yoga & Meditation would be your first place to go when you feel anxious or need some energy rejuvenation.
Nile Boulevard Prices & Payment System
Apartment prices in Nile Boulevard Compound are set to be competitive, affordable, and quality matching.
Here's the meter price:
The meter price for an apartment with a high finish is 37k
The meter price for half-finish units is 43k
The expression of interest is determined to be 30,000, which is completely refunded.
Great chances are at your fingertips, so what are you waiting for?
The payment system in Nile Boulevard Fifth Settlement
Nile Development set 5 payment plans in respect of customers' different purchase capacities. Consequently, it's expected that such a flexible payment system would captivate investors' attention to the project's significance and its vital location.
The First Payment plan in Nile Boulevard Fifth Settlement requires paying a 5% down payment, with 6-year instalments.
The second Payment Plan requires paying a 10% down payment, with 7-year instalments.
The 3rd plan requires paying a 15% down payment, with 8-year instalments.
The 4th plan requires paying a 20% down payment, with 9-year instalments.
The 5th plan requires paying a 30% down payment, with 10-year instalments.
Most importantly, and for a limited time, the company offers a 35% discount for cash payment, during the launch period that would start in the 3rd week of July, 2023.
Hurry up and ask about this offer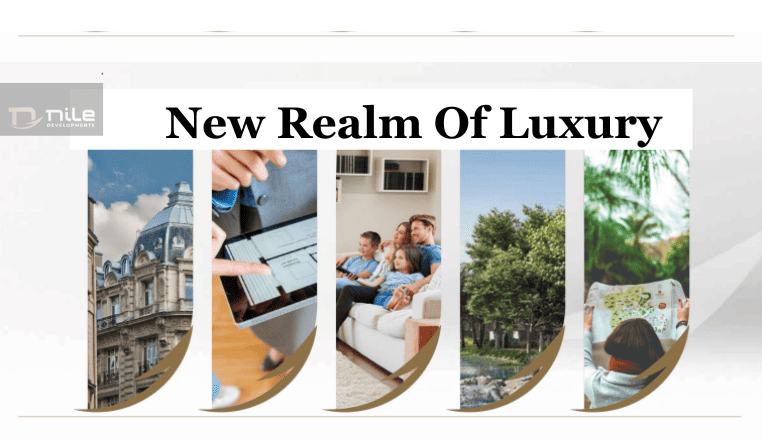 The developer of Nile Boulevard Compound
Nile Boulevard Compound is one of the recently-launched projects for Nile Development; a prominent real estate company in the Egyptian market for the last 10 years.
The Company always thrive to broaden its vision from just building materials to a real compelling plan that aims to revamp and enhance the Egyptian lifestyle to a more healthy and fulfilling experience.
During its one-decade journey in the real estate market, the company managed to prove its efficiency by launching several well-crafted projects in Mansoura City and the New Administrative Capital, such as Tycon Tower.
Other Projects in New Cairo
Faq about Nile Boulevard
What is the instalment period available in Nile Boulevard?
Who is the developer of Nile Boulevard?